About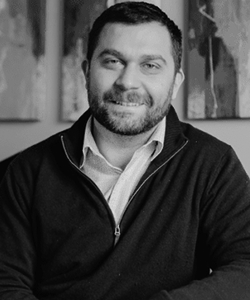 Caleb Harty, CFP®
Caleb Harty is a principal at Harty Financial and holds the prestigious CERTIFIED FINANCIAL PLANNER™ (CFP®) designation. He has his B.A. in Economics from Gordon College in Wenham, Mass., and is also a graduate of the National Outdoor Leadership School (NOLS), which he attended in the Yukon Territory, Canada. Caleb is also an Emergency Medical Technician (EMT) and volunteers with the Red Cross.
Aside from helping clients plan for successful retirements, Caleb also has a niche specializing in working with families that have a child with special needs. The connection is a personal one, as his brother-in-law has Down syndrome. He had been published in Forbes, Kiplinger, Exceptional Parent, and other publications.
Caleb and his family live in Andover MA and enjoy spending time at their cottage in Gilford NH when able to get away. He and his wife have two young children and they enjoy many outdoor activities including kayaking, skiing, and hiking with their Bernese mountain dog Jana around the local parks.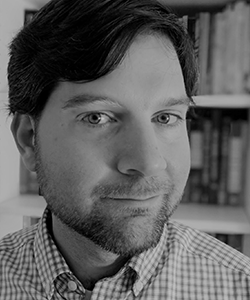 Brendan Harty
Brendan is a Principal of Harty Financial. He is a Registered Representative with NYLIFE Securities LLC, a member of the National Association of Insurance and Financial Advisors (NAIFA), and is also a Notary Public of the Commonwealth of Massachusetts.
Brendan is a member of the Ipswich Chamber of Commerce, and is often busy with school-related activities. He is also often involved volunteering at community events, such as special needs resource fairs.
In his free time he enjoys being outdoors, reading history, and is a member of the Sons of the American Revolution (SAR). He lives in Ipswich with his wife and children.
Strategic Resources
We are able to independently broker out to dozens of unaffiliated life insurance companies to help find the best possible products for our clients. In Addition: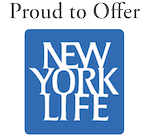 New York Life
Caleb Harty, Brendan Harty and their fellow financial professionals are proud to be affiliated with New York Life Insurance Company. New York Life and its wholly owned subsidiaries provide life insurance, fixed annuities, and long-term care insurance. A mutual insurance company, New York Life is one of the largest mutual life insurance companies in the United States, and holds the highest financial strength ratings currently awarded to any U.S. life insurer from all four of the major credit rating agencies: A.M. Best (A++), Fitch (AAA), Moody's Investor Service (Aaa), and Standard & Poor's (AA+). (Source: Third-Party Ratings Reports as of 9/30/2021.)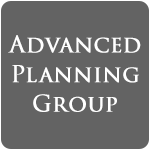 Advanced Planning Group
The Advanced Planning Group collectively leverages years of practical experience and disciplines in law, accounting, and financial services, in order to provide New York Life agents with unparalleled assistance in estate, business, and life insurance planning. Because the Advanced Planning Group supports agents who have a nationwide clientele, the group has insight consulting on estate and business plans at all levels of wealth across all 50 states. The Advanced Planning Group is called to action to advise on hundreds of business and estate plans each year; and that means Caleb and Brendan Harty can bring experience, value, and insight to your situation. The Advanced Planning Group does not provide specific legal, tax, or accounting advice. Consult with your own advisors for legal, tax and accounting advice.

Harty Financial helps clients make wise decisions with their money and resources. Knowing our clients' time is the most valuable resource of all, we strive to be efficient, clear, and direct in making recommendations that will help them "check off the peace-of-mind box" by providing financial security for their families. We accomplish this in this estate planning setting often using second-to-die policy strategies, but are also able to assist in any other planning they may need help with such as protecting their retirement assets from things like extended health care events or market fluctuations.